CREWING ACTIVITIES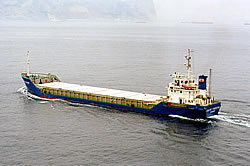 JUPITER SHIPPING SERVICES Ltd., as totally private and independent shipping and crewing agency to render all kinds of services to the ships , the Owners or Managing Owners and our staff has years of experience in crewing field . We are fully responsible for the selection of all kind of crew members with all necessary valid certificates depending on type of trade of the vessel which are required and very good knowledge of spoken and written English. We can offer a complete crew, or a single crewmember for all ranks. We can also supply qualified repairs squads like: welders/ fitters/ sandblasters/ painters with experienced at sea and in shipyards.
Constantly , we have approximately 300 - 320 seamen at sea working on different types of vessels and all above seamen are placed on:
A. Drilling Rigs where we supply Officers and some other special crew
B. Offshore vessels especially DRILL SHIP, AHTS and Offshore Multipurpose vessels
C. small size bulkers of average 3.900 - 8.100 DWAT with full Polish personal
D. medium size container vessels vessels with full Polish crew incl. technicians like fitters /welders
E. research and fishery patrol vessels manned by Officers , Engineers and crew incl. technicians
F. bulk vessels where we supply 10 crane drivers each time
G. medium tankers where we supply some Officers and painters / sandblasters

Jupiter Shipping Services Ltd., was granted with the international quality system and complies with the requirement of the standard ;
WSJ/MLC, 2006 - Seafarers , based on The Maritime Labour Convention,2006.
We are open for new co-operation in crewing agency filed and pls do not hesitate to contact us at any time .